News
SALÒ invites Thomas Jolly, emerging star of French theatre, for three nights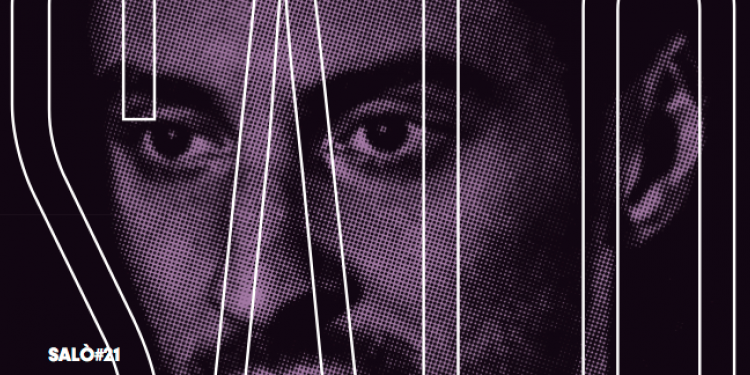 About
SALÒ
142 rue Montmartre 75002 Paris
10PM - 6AM
p.p1 {margin: 0.0px 0.0px 0.0px 0.0px; line-height: 14.0px; font: 12.0px Arial; color: #222222; -webkit-text-stroke: #222222} p.p2 {margin: 0.0px 0.0px 0.0px 0.0px; line-height: 14.0px; font: 12.0px Arial; color: #0000ee; -webkit-text-stroke: #0000ee} span.s1 {font-kerning: none} span.s2 {text-decoration: underline ; font-kerning: none}
Through 18 to 20 May, Thomas Jolly will take over Salò for three nights of unlimited insanity.
 
Thomas Jolly will transform Salò into a baroque, sombre space, which will vibrate along to the faint waves of the rebellion and creative freedom. The walls of the club will echo the electro punk sounds of the groups, artists and DJs invited by one of the central figures of French theatre. A reading-performance taken from a work by Mark Ravenhill with staging by Thomas Jolly, will resonate between the club's walls during the first part of the evening.
 
His company's actors, the epic music by Clément Mirguet and lighting by Antoine Travert will fill the ephemeral theatre. The evening will continue in this vein through the strange exploration of the animal world by Sylvain Wavrant. Artists like Tallisker, Christine, Yanis and Raphaele Lannadère will perform during the dreamlike and mind-blowing concerts. Lastly, a DJ-dancer battle imagined as a mixed choreography to the electro tenor will be a beautiful invitation to travel. A danced voyage, a festive and timeless flight, for three nights of sweet madness.
 
About
SALÒ
142 rue Montmartre 75002 Paris
10PM - 6AM
p.p1 {margin: 0.0px 0.0px 0.0px 0.0px; line-height: 14.0px; font: 12.0px Arial; color: #222222; -webkit-text-stroke: #222222} p.p2 {margin: 0.0px 0.0px 0.0px 0.0px; line-height: 14.0px; font: 12.0px Arial; color: #0000ee; -webkit-text-stroke: #0000ee} span.s1 {font-kerning: none} span.s2 {text-decoration: underline ; font-kerning: none}