News
Arteïa, LAUNCHED AN ICO ON 1 APRIL 2019 TO RAISE MONEY FOR ITS ONLINE CATALOGUING SOLUTION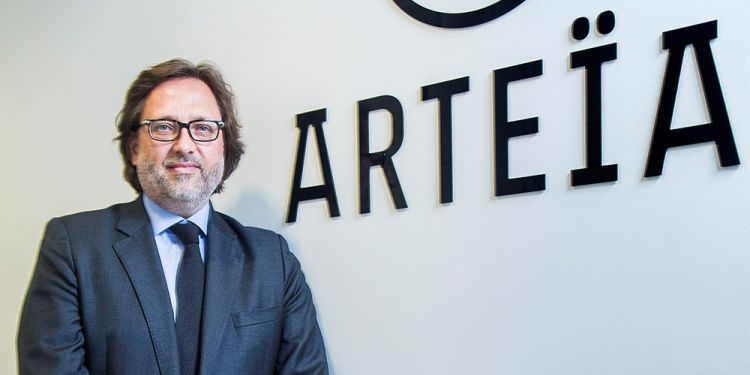 April 1, 2019—Arteïa has announced the launch of its ICO (initial coin offering). Arteïa offers the first comprehensive, advanced technology platform set to empower art collectors by linking a collection management system to a matching platform supported by a provenance tracker. Arteïa Collect, launched in October 2018, is the ultimate cataloguing solution to manage any kind of collection and was created by collectors for collectors.
At the end of the ICO, Arteïa will open its decentralized platform, allowing art market actors to interact around a provenance ledger to share, study, inventorize, lend and trade artworks through matching marketplaces in a tokenized ecosystem.
Founded in 2016 in Brussels, and with its first product, Arteïa Collect, launched in October 2018, Arteïa's project stems from the desire to bring more transparency and more security to the art world. The project is led by a mix of experts from the art, business and tech fields. Its founders Philippe Gellman (CEO), Marek Zabicki (CTO) and Olivier Marian (CSO) are both entrepreneurs and experienced collectors.
Unlike any other known project, the Arteïa platform's MVP will be fully functional at the end of the ICO and will already offer the five use cases described in the white paper to the token- holders.
"We've raised €3 million already since the creation of the company to develop our working platform, and we are onboarding new collectors every week," Gellman said. "Now it's time to rocket our project on an international basis, and an ICO seemed the most accurate way to get the necessary means and develop a whole tokenized ecosystem. We will bring more efficiency and liquidity on the secondary market, with much lower fees than on the actual art market and more transparency, creating a universal ledger by anchoring in the blockchain the provenance of art pieces. The Arteïa solution powered by our ICO is a promise of greater transparency and more equal distribution for the art market."