News
Solo show by Pierre Bonnefille at Leclaireur / Los Angeles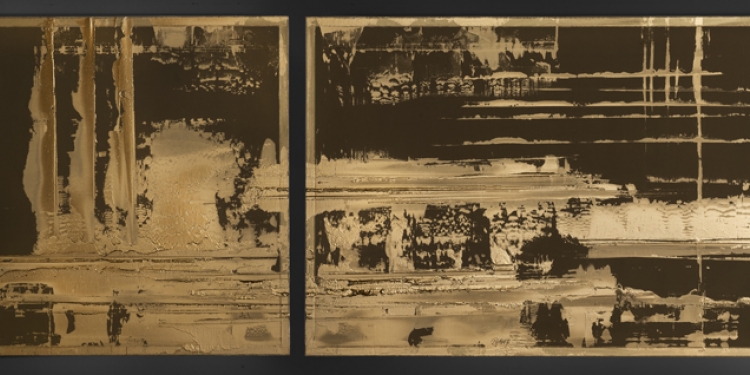 About
'Meditations'
From 1 June 2017
Leclaireur Los Angeles
450 N Robertson Blvd 
West Hollywood, CA 90048
Pierre Bonnefille presents his solo show 'Meditations' at Leclaireur Los Angeles from 1 June 2017.
Pierre Bonnefille is a French artist, painter, designer and 'Maître d'art' (Art Master) of a singular and poetic approach. Born in 1958 in Saint-Quentin in the North of France, he has lived and worked in Paris since 1985.
The material, colours and light are inseparable in Pierre Bonnefille's work. The artist creates his own materials and textures, made from mineral powder, limestone, lava, marble, earth, from natural pigments and metallic powders. A veritable explorer, Pierre Bonnefille draws his inspiration from the colours of nature and his architectural references in Venice, Pompei and even Kyoto.
The inimitable savoir-faire in Pierre Bonnefille's wall compositions and home pieces have, for 30 years, taken the form of creations across the globe, from private projects, to institutions, to luxury brands (such as Cartier, Hermès, and Loro Piana, among others). Pierre Bonnefille's international reputation affirms itself through major projects in Europe (Paris, London, Switzerland, Italy) Asia and the USA among others.
Emblematic pieces & 'Meditation Room'
Pierre Bonnefille will showcase en ensemble of pieces from his most emblematic series: 'Bronze Paintings' and 'Furoshiki Drawings'. The 'Meditation Room' will also be exhibited, offering visitors a meditative experience. The three walls and the ceiling, made up of the artist's bronze paintings, create a cocoon, where the light reflects off of the texture and colour of the surfaces, giving visitors a momentary pause from everyday life.
About
'Meditations'
From 1 June 2017
Leclaireur Los Angeles
450 N Robertson Blvd 
West Hollywood, CA 90048