News
COME EXPERIENCE Pierre Bonnefille'S MEDITATION ROOM AT THE RENCONTRES D'ARLES FROM JULY 2, 2018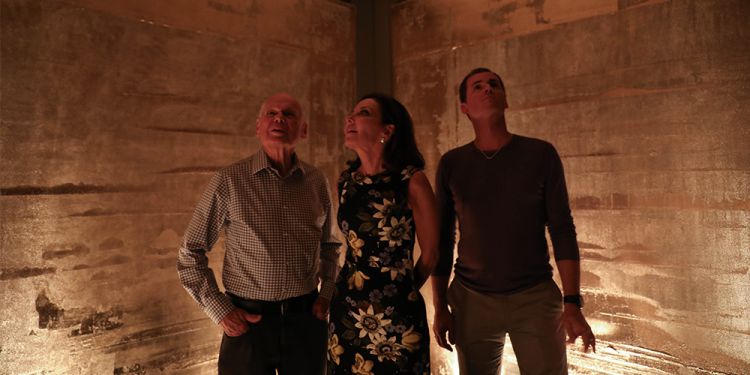 About
Pierre Bonnefille
Meditation Room 
Les Rencontres d'Arles
From 2 July to 23 September 2018
Hôtel COLLATERAL
20 place Joseph Patrat
13200, Arles 
 
Pierre Bonnefille presents for the first time his Meditation Room in Arles, at COLLATERAL.  A meditative experience to experience from July 2 to September 23, 2018, in the heart of the Rencontres d'Arles.
The Meditation Room is an installation created by Pierre Bonnefille.
This immersive installation offers a sensory environment conducive to meditation. This space created by Pierre Bonnefille offers visitors the opportunity to experience full presence and a unique inner journey.
The partitions, made up of "Bronze Paintings," form the room's three sides and ceiling, a meditative cocoon where the light creates a unique atmosphere. 
Pierre Bonnefille's signature "Bronze Paintings" series are composed of powdered bronze, a material created by the artist.
In this new explorative research, under the eye and the hand of the artist, the bronze material is stretched out, liquefied and solidified in evanescent patterns on large abstract canvases. 
In this way, the bronze material finds itself suspended in a metallic mesh, revealing landscapes, aquatic reflections and silky traces which resonate with the light. 
The sensational abstract paintings of Pierre Bonnefille unveil the strength of his pictorial gesture and give the Meditation Room all its light.
About
Pierre Bonnefille
Meditation Room 
Les Rencontres d'Arles
From 2 July to 23 September 2018
Hôtel COLLATERAL
20 place Joseph Patrat
13200, Arles