News
THE INSTITUT DES CULTURES D'ISLAM PRESENTS AUSTRALIAN ARTIST HOSSEIN VALAMANESH'S FIRST EUROPEAN SOLO EXHIBITION FROM 23 SEPT. 2021 TO 19 FEB. 2022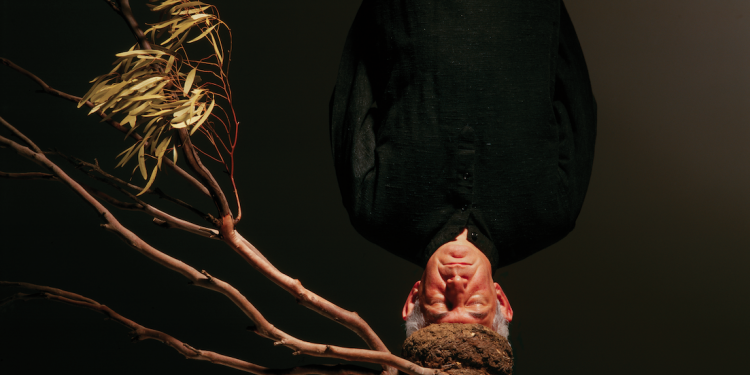 About
ICI Stephenson : 56, rue Stephenson – 75018 Paris
ICI Léon : 19, rue Léon – 75018
Open from Tuesday to Sunday from 11am to 7pm
except Friday from 4pm to 8pm
closed on Mondays and bank holidays.
PRESS CONTACT
Anaïs Tridon
+33 (0)7 81 31 83 10
From 23 September 2021 to 13 February 2022, the Institut des Cultures d'Islam presents This Will Also Pass, Hossein Valamanesh's first European exhibition.
For over 40 years, this Australian artist of Iranian origin has explored through a wide variety of mediums the themes of love, nature and spirituality, forming an intimate and universal work of total coherence inspired by both his roots and his adopted land.
A selection of works from the 1980s to the present day offers an opportunity to discover his approach, which is imbued with the writings of Djalâl ad-Dîn Rûmî, the 13th century Persian mystic poet who had a profound influence on Sufism. Mixing surrealist humor and the sobriety of arte povera, Hossein Valamanesh freely combines his childhood memories, his experience of exile and the spiritual link maintained by the Aborigines with their environment.
Could writing be more resistant to the passage of time? The textual works gathered below borrow from calligraphy its sacredness to try to immortalize the beauty of the gesture, tirelessly repeated in a quest for ultimate perfection. The journey ends with these sculpted words, as if whispered by a branch: Do not say anything. For what could be more perfect than the rustling of nature itself?
The exhibition then takes on an introspective dimension. Between vintage photographs and barely transformed natural elements, Hossein Valamanesh celebrates the maternal figure and interweaves the contexts between Iran and Australia, where he emigrated in 1973. The notion of the double appears in a projected shadow, a shirt with two collars, or an earthen silhouette sketched on the ground, like the promise of an ineluctable disappearance.
The visitor is immediately plunged into an in situ device: in semi-transparent fabric sections form a maze where the word love is repeated in Farsi, while at the back of the space a planisphere can be seen that looks more like a puzzle than a cartography. After this voluntary disorientation, the course invites meditative contemplation.
The exhibition is accompanied by a multidisciplinary program combining performing arts, round tables and films. Finally, the young public benefits from a dedicated offer proposing shows, movie-drops and the creation of a dervish top.
The Insititut des Cultures d'Islam, a cultural institution of the City of Paris located in the Goutte d'Or district, promotes the diversity of Islamic cultures and their dynamism in contemporary creation by offering exhibitions, concerts, conferences, screenings and workshops, as well as an offer dedicated to young audiences.
THIS WILL ASLO PASS
HOSSEIN VALAMANESH
FROM 23 SEPTEMBER 2021 TO 13 FEBRUARY 2022
About
ICI Stephenson : 56, rue Stephenson – 75018 Paris
ICI Léon : 19, rue Léon – 75018
Open from Tuesday to Sunday from 11am to 7pm
except Friday from 4pm to 8pm
closed on Mondays and bank holidays.
PRESS CONTACT
Anaïs Tridon
+33 (0)7 81 31 83 10