News
fotofever paris 2016 - start to collect ! From 11 to 13 Nov. 2016 at the Carrousel du Louvre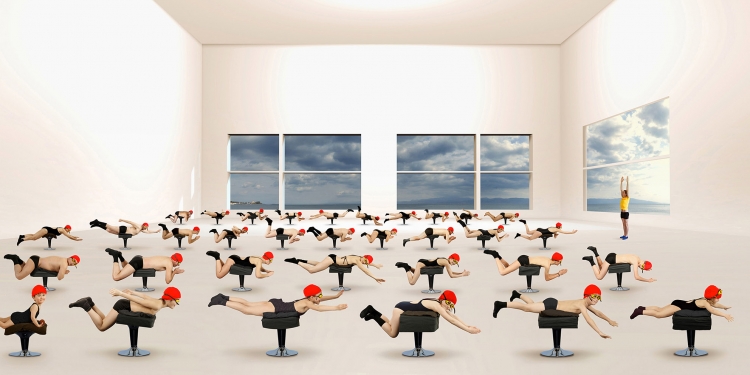 About
fotofever paris 2016
from 11th to 13 november 2016
Carrousel du Louvre
99, rue de Rivoli 75001 Paris 
fotofever is the first photography art fair that is aimed at young collectors through its induction program start to collect.
THE MAJOR RENDEZ-VOUS FOR CONTEMPORARY PHOTOGRAPHY
From 11 to 13 November 2016, The Carrousel du Louvre welcomes the 5th edition of fotofever with 75 international and French galleries in the very heart of artistic Paris, at the foot of the most visited museum in the world.
At fotofever only original photographic works are exhibited (reproduced less than 30 times regardless of its format) and something specific to the fair is the display of prices for each work exhibited, this is something the organisers believe in strongly.
An independent photography art fair, fotofever paris 2016 proposes a bold and forwardlooking agenda, giving visitors the chance to see today what will be seen tomorrow at other
fairs.
fotofever paris 2016 is a fair with an educational mission through improved access to the diversity of contemporary photography, focusing on both newcomers and confirmed collectors.
15,000 visitors are expected to attend fotofever paris 2016. Visitors have risen continually since the first edition of the fair.
AN ART FAIR DEDICATED TO CONFIRMED COLLECTORS ...
fotofever paris 2016 is the perfect hunting ground for confirmed collectors who seek to discover the artists of tomorrow. 
A full VIP program dedicated to collectors includes privileged and unlimited access to the fair as well as a program of meetings with a selection of artists and galleries!
...AS WELL AS YOUNG COLLECTORS
The start to collect program, offering a selection of photography artworks for less than 5,000 € helps guide young photography lovers in their first steps towards collecting innovative inititatives:
 - The collector's apartment, welcomes visitors at the entrance of the fair.
- The guide – instruction manual to begin a collection, offered to every visitor (30
pages)
- Discussions, daily meetings between an artist and thier collector
- A guided tour around a selection of the fair's best works
AN ORIGINAL AND FLUID SCENOGRAPHY FULL OF ENCOUNTERS
For its 5th edition, fotofever paris 2016 is reinventing itself with a new and original scenography that offers a route along zig-zag paths, a break with the traditional closed booth. 
This new scenography is in-line with the declared spirit of the fair: education, friendliness, meetings, community and sharing the same passion.
EMERGING PLAYERS OF CONTEMPORARY PHOTOGRAPHY AT THE HEART OF THE ARTISTIC VISION OF FOTOFEVER PARIS 2016
fotofever paris 2016 is committed to new players in contemporary photography particularly through:
- Young, a selection of very new galleries with a bold artistic program.
- Focus, a section highlighting the most promising monographic projects at the
entrance of the fair.
fotofever paris 2016 also highlights photography in its widest artistic dimension by
welcoming as many general art galleries as those that specialize in photography.
About
fotofever paris 2016
from 11th to 13 november 2016
Carrousel du Louvre
99, rue de Rivoli 75001 Paris