A Success Story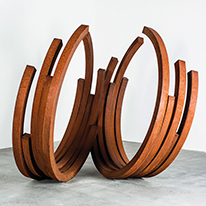 Custot Gallery Dubai FROM INAUGURATION TO ANNUAL PROGRAMMING, HUGELY SUCCESSFUL INTERNATIONAL AND LOCAL PRESS RELATIONS
Our mission
After Paris and London, Stéphane Custot was one of the first art dealers to decide to establish a gallery in Dubai, and in March 2016, contributing to the cultural boom of the city – Custot Gallery Dubai opened.
Located half way between Asia and Europe, Dubai acts as a real hub for art, advocating initiative and the emergence of new forms of art.
A pioneer, Stéphane Custot entrusted Communic'Art  with a mission of consultancy in press relations and international e-reputation.
To ensure that Custot Gallery Dubai, right from opening, had the right expression of its positioning and the guarantee of an expanding reputation, Communic'Art built up a relevant and innovative communication strategy, based on in-depth messaging development. The agency was able to create privileged and lasting links with the local and international press for Custot Gallery Dubai.
Results
Combining international media coverage with a cutting edge editorial and digital line, in just two years Custot Gallery Dubai has become one of the best-known galleries in the Middle East.
Every exhibition is accompanied by a specific communication strategy to increase the gallery's reputation, supporting its ambition to encourage the Middle Eastern public to discover and becomes aware of Western art.
Established in the arts district of Alserkal Avenue, a unique area that in just a few years has become one of the most influential quarters of Dubai, the gallery benefits from a visitorship of art lovers, both passing through and locally based, thereby developing a new networks of collectors and media relations. A  real success story!