News
ABIDJAN, 3RD STAGE OF THE TOURING PANAFRICAN EXHIBITION Prête-moi ton rêve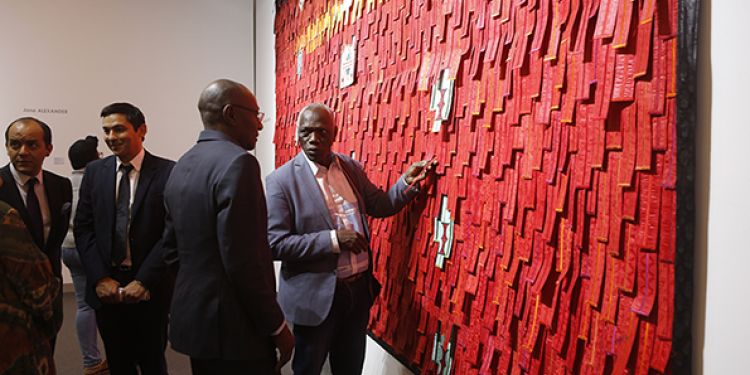 About
"Prête-moi Ton Rêve"
Musée d'Abobo, Abidjan, Côte d'Ivoire
12 March - 29 April 2020
The third stage of "Prête-moi Ton Rêve" - the inaugural exhibition of the Adama Toungara d'Abobo museum of contemporary cultures in Abidjan - will take place from 12 March to 29 April 2020, after its first two stops in Casablanca (June 2019) and Dakar (December 2019).
Organized by the Fondation pour le Développement de la Culture Contemporaine Africaine (FDCCA) and curated by Yacouba Konaté and Brahim Alaoui, "Prête-moi Ton Rêve" has gathered more than fifty artworks from 28 celebrated African artists, including Jane Alexander, Soly Cissé, Abdoulaye Konaté, Jems Koko Bi, William Kentridge, Chéri Samba, Barthélémy Toguo, Nnenna Okoré, and Ouattara Watts.
For this stage in Abidjan, "Prête-moi Ton Rêve" has partnered with the 11 th edition of MASA, the Market for Performing Arts (held from 7 to 14 March 2020), a great Ivorian cultural event which aims to support African artistic creation.
In addition to the core exhibition, the Rotonde des arts contemporains d'Abidjan will host a tribute exhibition curated by Henri Nkoumo. The Carte Blanche exhibition will be entrusted to the art critic and Ivorian curator Mimi Errol at galerie Houkami Guyzagn.
The exhibition will run until 29 April 2020, before embarking on its next stopovers across the African continent.
"Prête-moi Ton Rêve"
From 12 March to 29 April 2020
Musée d'Abobo, Adibjan
About
"Prête-moi Ton Rêve"
Musée d'Abobo, Abidjan, Côte d'Ivoire
12 March - 29 April 2020