News
Third participation for Custot Gallery Dubai in Abu Dhabi Art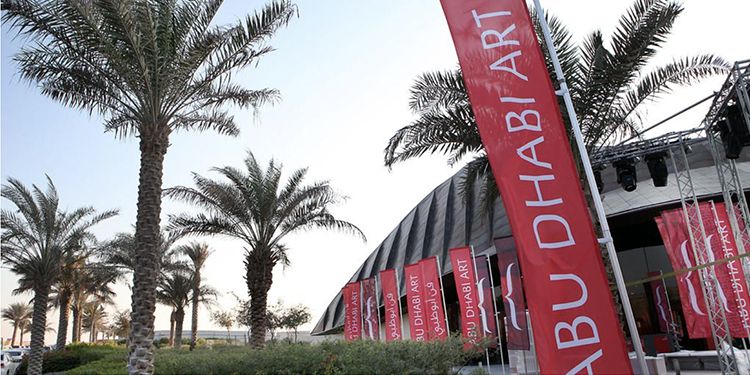 About
Abu Dhabi Art
14 - 17 November 2018
Booth X3
Manarat Al Saadiyat
Saadiyat Cultural District
Custot Gallery Dubai is pleased to announce its third participation in Abu Dhabi Art. 
The gallery will present a selection of paintings, sculptures, photographs and artist's jewelry by the international artists Etel Adnan, Ron Arad, Fernando Botero, Nick Brandt, Ian Davenport, Peter Halley, Richard Höglund, Anish Kapoor, Jeff Koons, Umberto Mariani, Azza Al Qubaisi, Marc Quinn, Pablo Reinoso, Sophia Vari, Bernar Venet and Fabienne Verdier.
The gallery will exhibit Equals II by the contemporary American artist Peter Halley. An impressive example of his geometrical and colourful composition of cells in various variations. Also on view, a selection of jewelry pieces by the British-Indian artist Anish Kapoor. Like his sculpture, Kapoor's jewelry plays with the ideas of depth and perception using yellow and white coloured enamel in various combinations to create the effects of illusion.
CURRENT EXHIBITION
In parallel, Custot Gallery Dubai is presenting 'Fernando Botero: A Still Life Retrospective', a major exhibition of still life paintings, drawings and watercolours by the internationally renowned Colombian artist Fernando Botero. Thirty works, created from 1980s to 2018, from the artist's own private collection will be exhibited for the first time.
The show is opening on Monday 12 November from 6 pm to 9 pm and continues until 10 February 2019.
About
Abu Dhabi Art
14 - 17 November 2018
Booth X3
Manarat Al Saadiyat
Saadiyat Cultural District