News
SPRING BREAK, AN ANNIVERSARY GROUP SHOW AT Custot Gallery Dubai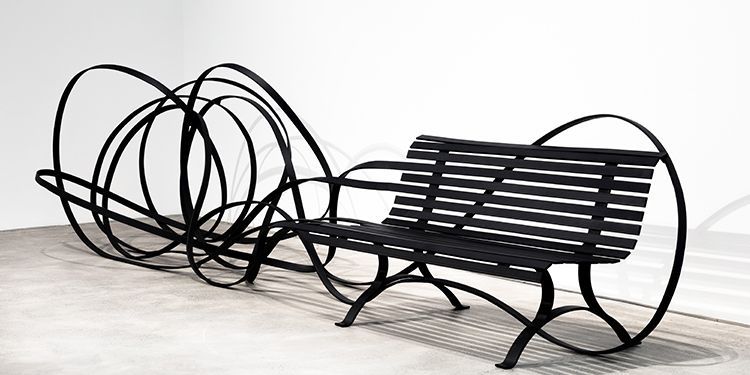 About
ABOUT
SPRING BREAK
Exhibition from 18 March to 30 July 2019
With : Etel Adnan, Ron Arad, Fernando Botero, Ian Davenport, Barry Flanagan, Richard Höglund, Fernand Léger, Umberto Mariani, Joan Miró, Jedd Novatt, Marc Quinn, Pablo Reinoso, Hervé Van der Straeten, Sophia Vari, Bernar Venet et Fabienne Verdier
On the occasion of its third anniversary, Custot Gallery Dubai is delighted to present Spring Break, a group exhibition of paintings and sculptures by the international modern and contemporary artists Etel Adnan, Ron Arad, Fernando Botero, Ian Davenport, Barry Flanagan, Richard Höglund, Fernand Léger, Umberto Mariani, Joan Miró, Jedd Novatt, Marc Quinn, Pablo Reinoso, Hervé van der Straeten, Sophia Vari, Bernar Venet and Fabienne Verdier.
Highlights of the show include some works by Marc Quinn, the most prominent figures of the Young British Artists group, who makes art about what it is to be a person living in the world. His work The Eye of History (Polar Perspective) Red, 2012 comments on the paranoid world we live in, and the notion of 24-hour news where the whole world is connected through ever-present media, syncopating with notions of our eroding and changing geographical world. The painting presents the image of the world from a Polar perspective. Also, on view, three bronze sculptures from The Nurseries of El Dorado series. These works place together botanical elements which would never be found together in nature to transport the viewer into a mythical world.
Also, on view Black Sand, 2018 by the renowned Argentinian sculptor Pablo Reinoso. This work is the first black painted steel bench from the Spaghetti Bench series.
First conceived in 2006 in wood, this series made Pablo Reinoso's name and was the starting point for many of his signature sculptures. Drawing from the public bench with slats, Reinoso re-appropriates this anonymous design. The artist gives the bench a dynamic, a unique extension and opens up a field of possibilities by bringing it to life, rising up beyond the seat. In his sculptures, the artist evokes the concepts that transcend the boundaries of the object and exceed the life of them, stimulating the public bench's role place of meeting and conversation.
The exhibition presents Ascèse, 2015, a masterpiece by the French artist Fabienne Verdier. This circular composition explores the relationship between negative and positive space. For the artist, the circle, the most elementary of forms is a symbol of the center of the cosmos. While Verdier stands in the middle of the canvas with her brush, she uses herself as a sort of compass and with a 360-degree rotating movement, she sets the mark of the circle around herself into the space of her canvas.
About
ABOUT
SPRING BREAK
Exhibition from 18 March to 30 July 2019
With : Etel Adnan, Ron Arad, Fernando Botero, Ian Davenport, Barry Flanagan, Richard Höglund, Fernand Léger, Umberto Mariani, Joan Miró, Jedd Novatt, Marc Quinn, Pablo Reinoso, Hervé Van der Straeten, Sophia Vari, Bernar Venet et Fabienne Verdier