News
The Salon Galeristes will open its doors the 9 et 10 December 2017 at the Carreau du Temple, Paris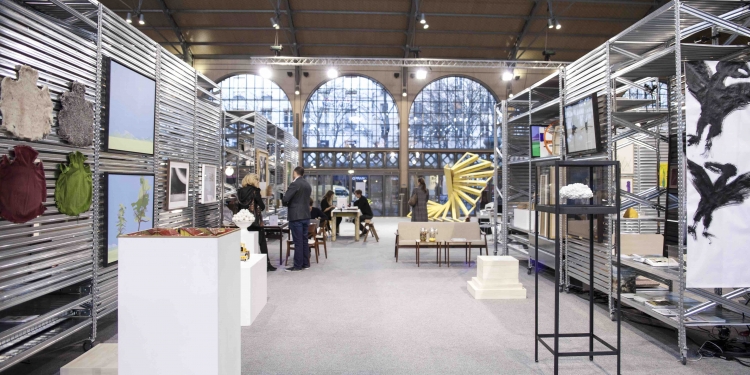 Galeristes – the first art fair inspired by collectors – is back for its second year and will open its doors the 9 et 10 December 2017 at the Carreau du Temple, Paris.
Founded by Stéphane Corréard and envisioned as an 'exhibition where the galleries themselves are on display', Galeristes aims to facilitate meaningful, in-depth contacts and interaction between gallery owners and collectors by means of special days set aside specifically for the latter grouping.
Galeristes' vocation is to promote the public image of the galleries most closely involved with the French arts scene – whilst at the same time offering an amazing showcase for today's international creative talent in all its diversity that is quite simply without equal.
Reserved for smaller galleries, which are the perfect 'go-between' to connect artists with the wider public, Galeristes strives to create 'another kind of art world' where debates, exchanges, passion and personal interactions reign supreme.
Galeristes also seeks to inspire a new generation of collectors by highlighting the rich diversity of the international contemporary arts scene for all to see – and the crucial role played by gallery owners in this field. In addition to catering to well-established collectors, Galeristes aims to encourage those thinking of embarking on the art collecting path by presenting them with a dedicated area featuring a painstakingly-chosen selection of artwork priced at under 1,000 Euros. This makes it possible for anyone and everyone to get their own collection off to a great start by forging a close relationship with local gallery owners.
The highly-original display areas created by Dominique Perrault are an ideal setting in which to explore the very distinctive visions of the thirty or so gallery owners presented here. This wide spectrum of participants was chosen by a committee presided over by Michel Poitevin, Administrator of l'Adiaf (Association pour la diffusion internationale de l'art français – the Association for the International Diffusion of French Art).
Last year, the Galeristes event attracted more than 7,000 visitors, successfully bringing together a close-knit community of committed collectors and those newer to the arts scene who found the event to be the perfect place to take the plunge into the world of art collecting.
Galeristes, the first art fair inspired by collectors
The 9 and 10 December 2017
The Carreau du Temple
4, rue Eugène-Spuller
75003 Paris