News
Stand B32, La Galerie Templon expose à la FIAC 2021, les dernières œuvres de Chiharu Shiota, Jim Dine et Kehinde Wiley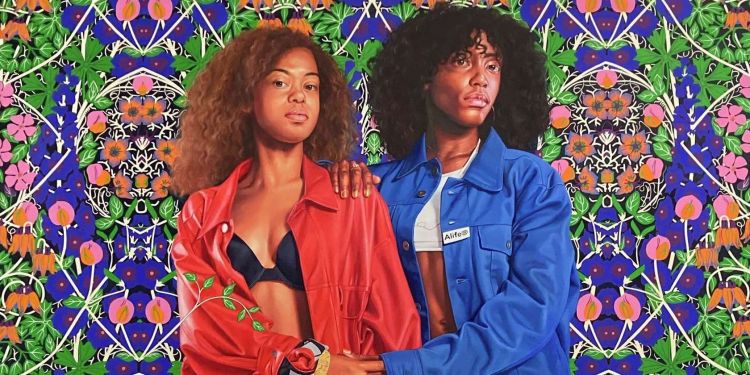 About
Galerie Templon à la FIAC 2021
21 - 24 octobre
Stand B32
CONTACTS
& DOCUMENTATION
Maria Shevchenko
mshevchenko@communicart.fr



Du 21 au 24 octobre, à la Fiac 2021, la Galerie Templon expose les dernières œuvres de Chiharu Shiota, Jim Dine et Kehinde Wiley, trois figures majeures de la scène contemporaine internationale.
 
Née à Osaka, au Japon, en 1972, Chiharu Shiota vit et travaille à Berlin depuis 1999. Après un diplôme de base en peinture à l'Université Seika de Kyoto, elle se tourne vers la performance et poursuit ses études artistiques à Berlin. Chiharu Shiota est une artiste de renommée internationale dont les œuvres sont exposées depuis vingt ans. Elle a représenté le Japon à la Biennale de Venise en 2015. 
Kehinde Wiley est né en Né en 1977 à Los Angeles. Il vit et travaille actuellement entre New York, Pékin et Dakar. L'artiste est diplômé de l'université de Yale en 2001 et a effectué une résidence au Studio Museum de Harlem en 2002. En 2018, il est devenu le premier artiste afro-américain à peindre un portrait présidentiel américain officiel pour la Smithsonian National Portrait Gallery. L'ancien président américain Barack Obama a choisi l'artiste pour cet honneur. Kehinde Wiley a également organisé des expositions personnelles dans des institutions à travers les États-Unis et l'Europe, notamment : Brooklyn Museum, New York ; Bozar Centre for Fine Arts, Bruxelles ; Modern Art Museum of Fort Worth, Texas ; le Petit Palais, Paris ; Saint Louis Museum of Art, Missouri ; et Seattle Art Museum, Washington. Ses œuvres figurent dans les collections de nombreuses institutions publiques. 
Jim Dine vit et travaille à Montrouge, près de Paris, à Göttingen (Allemagne) et à Walla Walla sur la côte ouest américaine. Depuis sa première exposition en 1960, son travail a fait l'objet de près de 300 expositions personnelles. Elle figure également dans plus de 70 collections publiques à travers le monde, notamment au Metropolitan Museum of Art de New York, au Musée national d'art moderne - Centre Pompidou de Paris et à la Tate Collection de Londres. En 2018, le Musée national d'art moderne - Centre Pompidou a organisé une grande exposition centrée sur sa donation de vingt-six œuvres. L'exposition a voyagé au Centre Pompidou Malaga puis au Musée d'art multimédia de Moscou. Son œuvre a également fait l'objet d'une grande rétrospective au Palazzo delle Esposizioni en 2020 et il vient d'exposer un stand solo à Frieze Masters 2021.
About
Galerie Templon à la FIAC 2021
21 - 24 octobre
Stand B32