News
MÉMO, AN EXHIBITION DEVOTED TO HIP-HOP'S HERITAGE BY La Place AND RSTYLE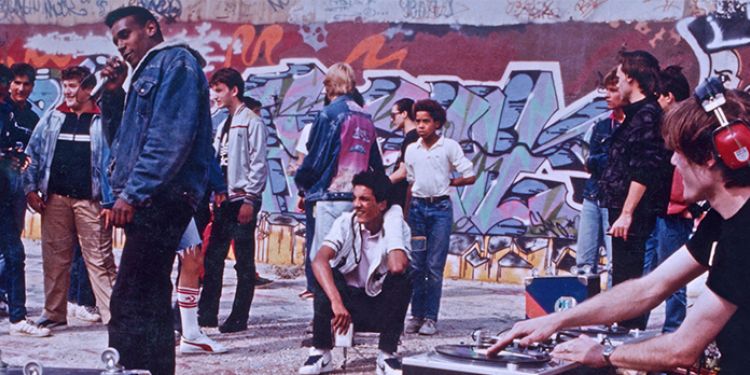 About
From 2 February 31 March 2018
Tuesday to Saturday from 11am to 6pm
Free Entry
Pavillon Carré de Baudouin 
121 rue de Ménilmontant 75020
The Pavillon Carré de Baudouin in Paris' 20th arondissement is hosting an exhibition created by La Place and RStyle and devoted to the heritage of the hip-hop movement.
From its first appearance at a party in the South Bronx (New-York) in the summer of 1973 to its assimilation into French culture in the 1980s and its international recognition today, hip-hop has gone from a subversive underground phenomenon to being one of the most powerful means of cultural expression in the world. It crosses generations, borders, cultures and societies, finding places of expression in the streets, on stage and on the walls of the world's capitals. It even influences fashions. Hip-hop culture, the culture of a fleeting moment, persists whilst remaining elusive.
And yet nobody seems to be truly aware of the importance of memory. If this elusive culture is gradually being recognised as one of the major artistic movements of our times, the question of its conservation must obviously be addressed.
By presenting part of RStyle's archives, Mémo questions the place of our memories of hip-hop in society today and aims to raise visitors' awareness of what is at stake.
Videos, recordings, soundscapes, photos and models etc are presented in a unique exhibition design by means of which Mémo invites visitors to experience hip-hop through the prism of the energy it generates: creative and inventive energies, the energy to exist and assert oneself or energy to challenge the established order. Rather than just being observers, visitors play an active role as they wander from room to room discovering new experiences and sensations.
About
From 2 February 31 March 2018
Tuesday to Saturday from 11am to 6pm
Free Entry
Pavillon Carré de Baudouin 
121 rue de Ménilmontant 75020