News
LouiSimone Guirandou Gallery, ABIDJAN, PRESENTS "BRASSAGE", A SOLO SHOW BY ANGE-ARTHUR KOUA, FROM MAY 5 TO JUNE 18, 2022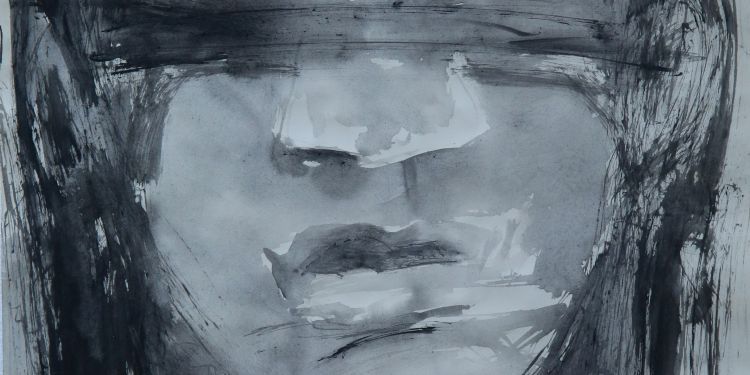 About
LOUISIMONE GUIRANDOU GALLERY
From Tuesday to Saturday
From 10am to 7pm and by appointment
Avenue Jean Mermoz extended street C27, (near the Goethe Institute) Cocody Mermoz, Abidjan (Ivory Coast) 
GALLERY CONTACT :
gallery
+ 225 22 54 04 61
PRESS CONTACT : 
Margot Moinard
+33 (0)7 69 80 41 54
LouiSimone Guirandou Gallery is pleased to present the exhibition "Brassage" from May 5 to June 18, 2022, the first solo show of the artist Ange-Arthur Koua in Côte d'Ivoire.
Ange-Arthur Koua assembles hangings of recovered textile pieces, prints of those who have worn them, loaded with their travels, a process aimed at remembering a society that he considers dislocated and meaningless. A rabid non-conformist, he rejects the imposed academisms and rubs up against the limits of the politically acceptable, heckling the principles of beauty and the canons of the monstration of works, because "you can't hide behind a hollow formalism if it doesn't carry meaning".
The exhibition Brassage is based on the anthropological fact that any civilization is the fruit of multiple contributions in a long time, of decantation, of sedimentation, to form a form of cultural base with its knowledge, techniques and practices transmitted to the descendants. According to the anthropologist Alfred Louis Kroeber "all cultures can mix without limit". [...]
Ange-Arthur protests against the too frequent intellectual inability to leave the hierarchical representations of the peoples and the conviction of a scale of values dependent on a Western perception, which forms a guilty imbalance in front of the History. Conversely, the multiple Afrocentric assertions become entrenched in their identity certainties and the artist, like a misunderstood sphynx, is amused by this ready-to-think fashion: he affirms that no tradition is sufficient, that exchanges between peoples are the basis of the civilizational process and rejects the illusory pillars of civilization and any Manichean polarity. Africa was not invented, it was made by itself in the complexity of these exchanges. [...]
Taking up this movement and in a syncretistic expression comparable to the Caribbean and South American artistic approaches, he develops new forms of adornment that would be the expressions of new traditions. As a tribute to Valentin-Yves Mudimbe, he invents a new fantasized history in his "books of wisdom", a humanist ode and "between the waters", an expression always renewed that brings us together.
About
LOUISIMONE GUIRANDOU GALLERY
From Tuesday to Saturday
From 10am to 7pm and by appointment
Avenue Jean Mermoz extended street C27, (near the Goethe Institute) Cocody Mermoz, Abidjan (Ivory Coast) 
GALLERY CONTACT :
gallery
+ 225 22 54 04 61
PRESS CONTACT : 
Margot Moinard
+33 (0)7 69 80 41 54