News
Galerie Templon presents a selection of recent works at Art Brussels, stand A29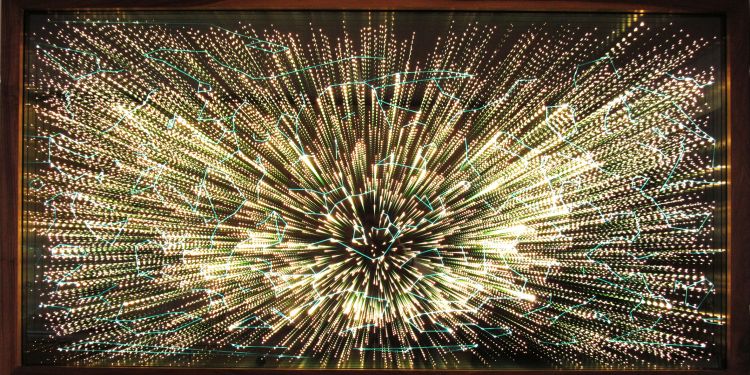 About
Art Brussels 25 – 28 April 2019
Booth A29
Oda Jaune solo show
Booth A27
ARTISTS 
Franz Ackermann
Abdelkader Benchamma
Francesco Clemente
Philippe Cognée
Daniel Dezeuze
Jan Fabre
Gérard Garouste
Jitish Kallat
Ivan Navarro
Prune Nourry
Pierre et Gilles
Chiharu Shiota
Jan Van Imschoot
Claude Viallat
php?la=en
Galerie Templon is delighted to present selection of recent works on its stand by 14 artists of the gallery at Art Brussels 2019 (booth A29).
The full lists includes Franz Ackermann, Abdelkader Benchamma, Francesco Clemente, Philippe Cognée, Daniel Dezeuze, Jan Fabre, Gérard Garouste, Jitish Kallat, Iván Navarro, Prune Nourry, Pierre et Gilles, Chiharu Shiota, Jan Van Imschoot and Claude Viallat.
Experience, displacement and observation are the notions at the heart of Franz Ackermann's paintings and installations along with globalisation and the issue or tourism. Ackerman's exuberant works, with their saturated colours, are inhabited with overlapping forms that merge with fragments of images taken directly from urban reality.
Alongside these pieces, on booth A27, the gallery will be exhibiting The Creation of Eve, by Bulgarian artist, Oda Jaune. The Creation of Eve, is a collection of six paintings, created especially for Art Brussels 2019 that tackle the biblical theme of the creation of Eve, delving into the mystery of a woman born of a rib. A metamorphosis which brought humanity's first woman to life."
About
Art Brussels 25 – 28 April 2019
Booth A29
Oda Jaune solo show
Booth A27
ARTISTS 
Franz Ackermann
Abdelkader Benchamma
Francesco Clemente
Philippe Cognée
Daniel Dezeuze
Jan Fabre
Gérard Garouste
Jitish Kallat
Ivan Navarro
Prune Nourry
Pierre et Gilles
Chiharu Shiota
Jan Van Imschoot
Claude Viallat
php?la=en