News
Galerie Eva Hober NOW PRESENTS ARTIST ANNE BRÉGEAUT…HER FIRST SOLO SHOW COMING IN 2019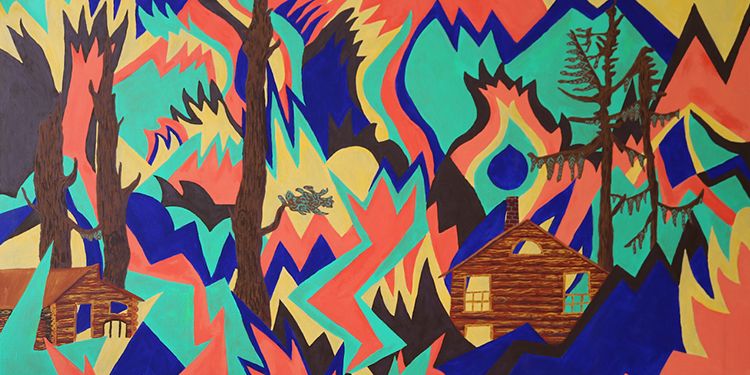 Galerie Eva Hober is pleased to announce that it is now representing the artist Anne Brégeaut, who will show her first solo exhibition at the gallery in 2019.
In her work, Anne Brégeaut develops an intimate universe, dreamlike and phantasmatic. Incongruous comparisons contaminate a world which at first is joyful, romantic and childish, but that makes a turn to something disturbing, ambiguous and fragile. Her painting draws our attention to the vulnerability of things and that of our eyes. She questions the notions of reality and fiction, in a state of perpetual in-between. Realistic and fanciful universes rub shoulders on the same plane, brought together by the use of refolded perspective. The work of Anne Brégeaut evokes an invisible tension, with multiple readings.
The work of Anne Brégeaut will be the object of the solo exhibition, 'Suspended Moments', from 17 November to 15 December 2018 at the Topaz Arts Centre, New York.
Her works have been presented in public collections, particularly those of Mac/Val and many at FRAC, those of which are in Haute-Normandie, Ile de France, Limousin and many other private collections.