News
COME AND FIND Galerie Hussenot AT "NADA" ART FAIR, FROM 6 TO 9 DECEMBER IN MIAMI!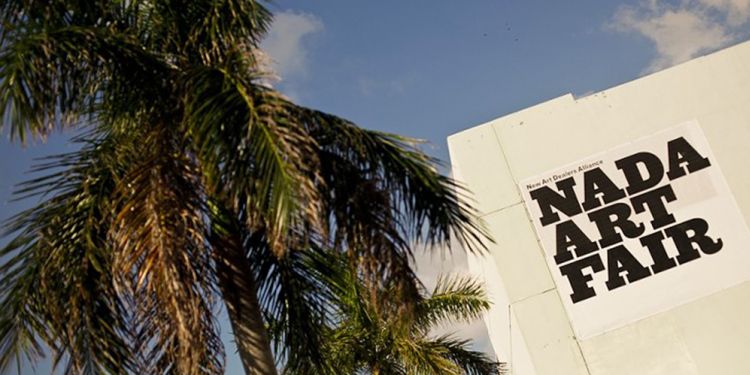 About
NADA MIAMI
From 6 to 9 december 2018
ARTISTS
Cameron Platter
Nolan Hendrickson
Josh Mannis
Galerie Hussenot is pleased to announce its participation in NADA MIAMI (New Art Dealers Alliance) at the Ice Palace Studios from 6 to 9 December 2018 with artists Cameron Platter, Nolan Hendrickson, Josh Mannis and Eli Ping !
NADA Miami, a renowned contemporary art fair in the United States, is devoting its 16th edition to emerging talent, welcoming 125 art galleries from 23 different countries.
The work of Cameron Platter approaches the themes of consumption, excess, waste, identity and violence within broken societies. His work can be found in the collections of MOMA, NY and The Iziko South African National Gallery.
Nolan Hendrickson, an American painter, who was recently exhibited at galerie Ramiken Crucible, New York and Art Basel 2017 now has his own solo show at the gallery from 27 October 2018.
Josh Mannis reveals in his drawings complex compositions that keep the eye in an unstable position leading to an interpretation which is as improbable as strange! Rather than an allegory with a message, his drawings seem to arise from a reality simultaneously psychedelic and anxious...
Eli Ping produces shapes that appear to be the result of natural distortions, pressures exerted on membranes or orifices. They take us to a more organic approach and throw us into another that is purely sexual!
Eric Hussenot, who is passionate about contemporary painting, has been promoting 15 international artists for ten years, exhibiting in his monumental "white cube" in the heart of the Marais, Paris. A large space with an exceptional configuration and a ceiling height of 12 meters and an exhibition wall of more than 100 square meters, Galerie Hussenot is located in a former foundry, filled with natural light from its full-surface canopy.
Exhibition at the gallery: "SUR FACE" by Martin d'Orgeval from 3 November 2018 to 12 January 2019.
About
NADA MIAMI
From 6 to 9 december 2018
ARTISTS
Cameron Platter
Nolan Hendrickson
Josh Mannis