News
Carpenters Workshop Gallery Paris presents 90 pieces by Brazilian architect, sculptor and designer Zanine Caldas, From Jan. 12 to April 22, 2023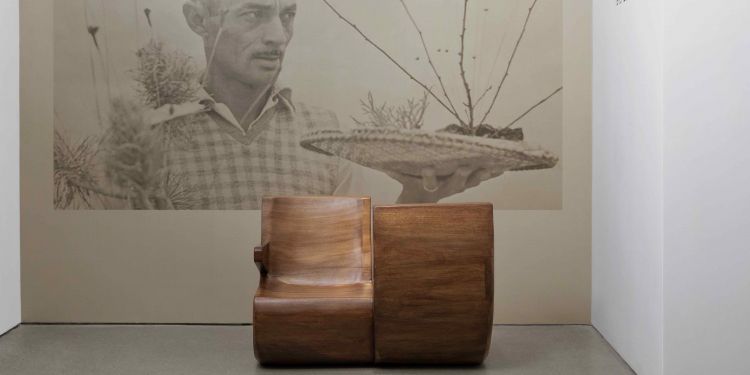 About
Exhibition:
From January 12, 2023
Opening:
January 12, 2023, 6.30-9pm
Carpenters Workshop Gallery Paris:
54 rue de la Verrerie, Marais, Paris  
Press contact: 
Adèle Godet
+33 (0)6 30 79 44 80 
agodet@communicart.fr
Beginning Thursday, January 12, 2023, Carpenters Workshop Gallery Paris showcases 90 pieces by Brazilian architect, sculptor and designer Zanine Caldas in a groundbreaking museum-scale presentation titled Denuncia. This exhibition is organized with the support of the Caldas Foundation and affirms the gallery's interest in the masters of historical design.
The result of three years of active research, Carpenters Workshop Gallery brings together the most important group of Zanine Caldas works ever presented, a previously unseen selection of 90 pieces carefully chosen for their rare provenance and remarkable subject matter. Spread over the three exhibition floors and the adjacent private apartment, the exhibition will occupy the entire gallery display space.
This unique ensemble illustrates the richness of Caldas' work, a multifaceted creator with a strong, sculptural style who was a leading figure in Brazilian modernity and had a profound impact on his country's modern history.
The work of Zanine Caldas can be comprehended in two great periods linked to his personal journey: the first focusing on industrial rationality, from 1950 to1960, the second concentrating on craftsmanship, from 1970 to 1990.
Wood, in all its potentiality, is at the heart of Caldas' work. His creations, with their raw and sensual character, combine an elegance and an ecological awareness that was then avant-garde. As a precursor, he reuses in his work waste wood, the «scraps» of factories, trees fallen in the forest that he collects himself, using the defects and peculiarities of each piece.
In his commitment to his art, Caldas encapsulates the magnificence and diversity of the forest. As a witness to its exploitation, he is part of a larger movement of reflection on the protection of our resources.
Caldas' commitment is also human. He bases his production on local resources and know-how. He values local crafts and cultures by providing communities with a means of expression and survival. In addition, many of his architectural projects aim to propose popular, accessible but comfortable dwellings.
Through his formal and technical research, Caldas has left his mark on a new way of designing and manufacturing furniture in Brazil and around the world.
Since its inception, Carpenters Workshop Gallery has valued creative innovation and unique artistic approaches. By highlighting this unique set of Caldas' pieces, the gallery enriches its discourse with a historical component and traces the thread of creation to offer the public an exceptional exhibition.
« Designers who have made their mark on their time, like Zanine Caldas, are inexhaustible sources of inspiration for new generations. There is a continuity in creation. The designers of today will be the icons of tomorrow. »
Julien Lombrail, co-founder of Carpenters Workshop Gallery
About
Exhibition:
From January 12, 2023
Opening:
January 12, 2023, 6.30-9pm
Carpenters Workshop Gallery Paris:
54 rue de la Verrerie, Marais, Paris  
Press contact: 
Adèle Godet
+33 (0)6 30 79 44 80 
agodet@communicart.fr