News
The CAMPREDON CENTRE D'ART presents a solo exhibition by Parvine Curie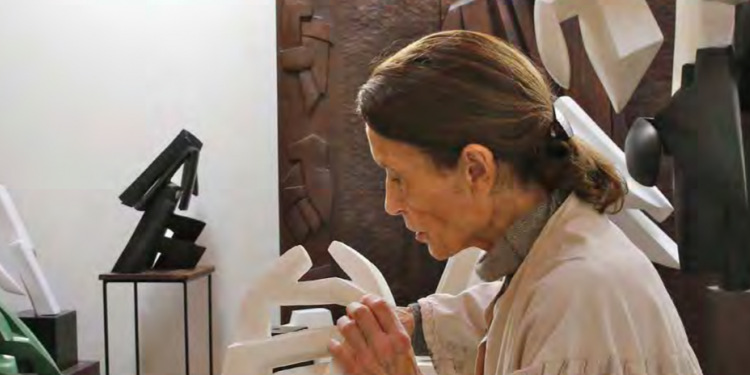 About
'Sculptures and Thangkas' by Parvine Curie
8 July - 8 October 2017
Campredon Centre for Art
20 rue du Docteur Tallet
84800 - L'Isle-sur-la-Sorgue
From 8 July to 8 October 2017, the Campredeon Centre for Art presents: Sculptures and Thangkas.
Sculptures and Thangkas is a solo exhibition dedicated to Parvine Curie, the Franco-Iranian sculptor who is one of the few women who made space for herself in the world of contemporary sculpture. The exhibition covers the majority of her work, from 1967 to present day, and reveals the coherence among the artist's work by exhibiting over more than eighty sculptures, draperies, embossed works and collages.
Putting aside her affinities with the sculptor François Stahly, due to their common life, and the artistic elements that she shares Austrian sculptor Fritz Wotruba's work, Parvine Curie has evolved alone in the world of art, guided essentially by her inspirations and her instinct, thus escaping the styles and conventions of the times.
The absence of a linear progression and the consistency of the themes and forms that intersect and develop throughout the past fifty years of work justify the choice of a presentation that is neither truly chronological nor strictly thematic, in accordance with the possibilities given by the exhibition space and architecture of the Donadéï Hotel of Campredon.
Note that several pieces, like Personnage aux Ailes Repliées (Character with the Folded Wings) or Temple oublié (Forgotten Temple), will be presented for the first time to the public.
About
'Sculptures and Thangkas' by Parvine Curie
8 July - 8 October 2017
Campredon Centre for Art
20 rue du Docteur Tallet
84800 - L'Isle-sur-la-Sorgue