News
CAMPREDON CENTRE D'ART EXPOSES LANDSCAPE BY HILARY DYMOND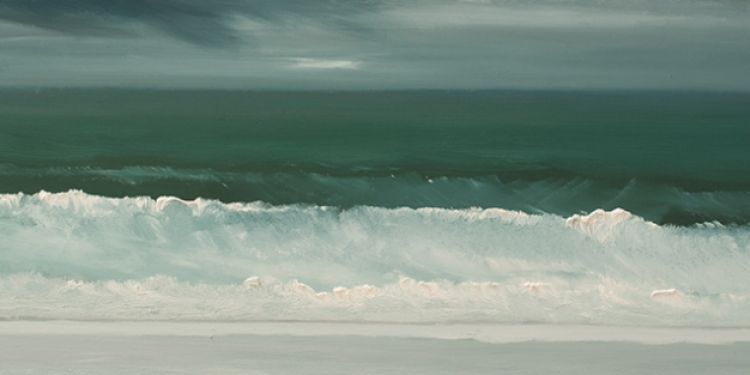 About
LANDSCAPE
From 10 March to 17 June 2018
CAMPREDON Centre d'art
20 rue du Dr tallet
84800 l'isle-sur-la-sorgue
www.campredoncentredart.com
From 10 March to 17 June 2018, Centre d'Art Campredon is pleased to present the exhibition by Hilary Dymond LANDSCAPE (PAYSAGE). It is the first in-depth retrospective of work by Hilary Dymond for 10 years.
With Fields (1995-2000), Lakes (2003-2005), Mountains (2003-2006), Coasts (2008-2009), Venice (2010-2013) and Méditerranée (2017), the exhibition offrers a wide look at the evolution of the Hilary Dymond's painting around the theme of predilection: landscape.
In each series, Hilary Dymond extends the landscape until the subject is exhausted. The viewer dives into huge canvases where the artist's touch varies with finesse giving it life and incessantly playing with the materials. If the shades creamy hues blur sometimes, it is to better awaken the application of bright colour contrasts. Pure and minimal, the composition of each painting maintains a rigorous structure. It is the horizontal plane that masters all as it's this that gives it the tone.
It is the artist's work in series that guides the scenography of the exhibition. In fact, Hilary Dymond has developed a specific creative process. She realises her paintings in her studio, after having a long explored the natural territory. During several months or years, she decrpyts her subject in the smallest details , analysing the tonality, extracting the real essence to integrate it into her work. Erasing the human presence, only the mimesis pushing her to her limits persists.
Hilary Dymond's canvases respond to a specific project: to transcribe aesthetically or moreso picturally, the forms, the effects and the colours of nature in transition in passing. 
About
LANDSCAPE
From 10 March to 17 June 2018
CAMPREDON Centre d'art
20 rue du Dr tallet
84800 l'isle-sur-la-sorgue
www.campredoncentredart.com