News
THE ART OF ARCHITECTURE IS AT THE HEART OF YELLOWKORNER'S NEW EXHIBITION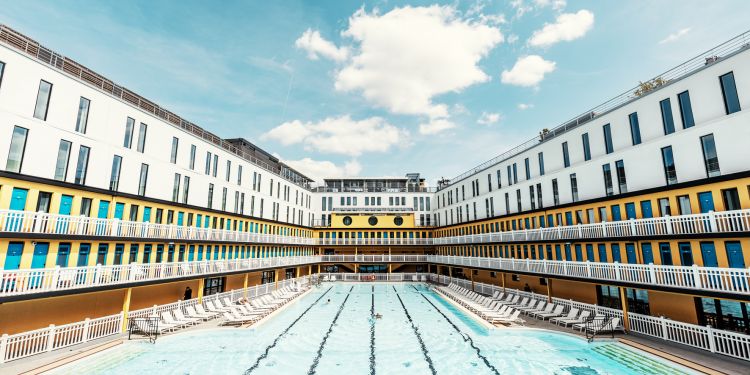 About
"The Art of Architecture"
exhibition In YellowKorner galleries and online at
www.YellowKorner.com
19 April to 25 May 2018
YellowKorner celebrates the Art of Architecture through the medium of photography.
Buildings and architectural elements have been a favourite theme of photographers since the very earliest days of the art, probably because they are ideally suited to a technical process where the subject's complete stillness is key to success.
Over time, photography has carved out a role for itself, recording the changing face of both our architectural heritage and our approaches to urban planning, which have evolved in tandem with the development of our towns and cities. Whether its priority is to document or to tell a story, photography enables us to adopt a fresh perspective on architecture.
This exhibition focuses on some of YellowKorner's most striking images, helping lift the veil on the different photographic techniques that can be used to bring out the beauty in unusual or even seemingly desolate places. The end result may range from the dynamic to the serene, but every perspective has been chosen with a view to amplifying the bleak and the barren aspects of the setting so as to better showcase its architectural elements. Whether infused with poetry and lyricism or consciously expressionist in inspiration, each photograph boasts its own, very distinctive character, imparted by the very location it depicts.
About
"The Art of Architecture"
exhibition In YellowKorner galleries and online at
www.YellowKorner.com
19 April to 25 May 2018