News
Pablo Reinoso presents new sculptural seat "Pause-Lapin" at Musée de Cluny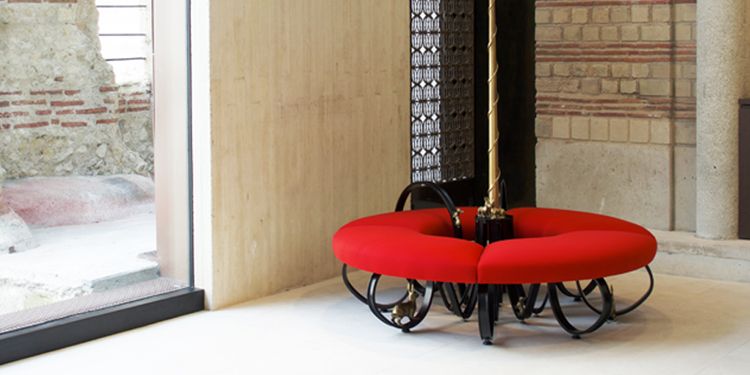 About
PABLO REINOSO
Pause-Lapin
Permanent installation at Musée de Cluny
Place
Musée de Cluny
6 Place Paul Painlevé
75005 Paris
Pablo Reinoso and Florence de Ponthaud-Neyrat have unveiled on July 13th "Pause-Lapin", a work done by the two artists for the Cluny Museum, National Museum of the Middle Ages, closed since March 1, 2016 and which partially reopened to the public on July 14th.
Imagined as part of the artistic 1%, "Pause-Lapin" takes place in the new reception area of ​​the Museum, designed by the architect Bernard Desmoulin. This original sculpture is the first work the visitors will see before starting their visit.
A narrative and poetic work, "Pause-Lapin" offers a welcoming and comfortable space for the visitor, an inspiring starting point, an invitation to discover the museum's collections. Meeting point between the medieval world of the Cluny Museum and the modern architecture of new buildings, "Pause-Lapin" is part of the history of this place and invites visitors to dive into a fantastic world.
About
PABLO REINOSO
Pause-Lapin
Permanent installation at Musée de Cluny
Place
Musée de Cluny
6 Place Paul Painlevé
75005 Paris