News
"Gulbenkian by himself: in the privacy of a collector", from June 10 to October 2, 2022, at Hôtel de la Marine, Paris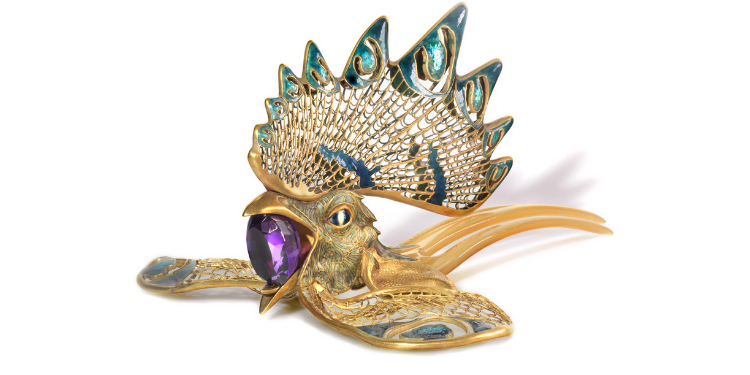 About
Exposition : 
From June the 10th to October the 2nd 2022
Hôtel de la Marine : 
2 Pl. de la Concorde
75008 Paris
Press contact :
Chloé Martin 
+33 (0)7 69 75 11 78
The Calouste Gulbenkian Foundation, Al Thani Collection Foundation and the National Monuments Centre present the exhibition "Gulbenkian by itself: in the privacy of a collector", from June 10 to October 2, 2022, in the gallery dedicated to temporary exhibitions of the Al Thani Collection at the Hotel de la Marine. The exhibition is organized as part of the 2022 France-Portugal Season. 
For its second temporary exhibition, the Al Thani Collection wanted to collaborate with the Calouste Gulbenkian Foundation. The Lisbon Museum houses the private collection of its eponymous founder, Calouste Sarkis Gulbenkian, one of the most famous art collectors of the early 20th century.
Among the masterpieces of this collection, the exhibition "Gulbenkian by itself: in the intimacy of a collector" reveals a group of 82 works of art, carefully selected from the masterpieces of this collection. Their often small sizes testify to a meticulous connoisseur-collector. Through these objects, the exhibition explores five principles that guided Calouste Gulbenkian (1869-1955) over a period of sixty years: intimacy, preciousness, craftsmanship, diversity of sources and rarity of objects. 
The exhibition will take place in the third gallery of the museum space of the Al Thani Collection, where the Islamic Masterpieces of Art were previously exhibited. Such as Calouste Gulbenkian's apartment on Rue de Iéna, the walls of the exhibition will show visitors paintings, drawings, silks and methodically selected objects arranged in six sections.
Curator of the exhibition: 
Dr. Nuno Vassallo e Silva, director of the delegation of the Calouste Gulbenkian Foundation in Paris.
About
Exposition : 
From June the 10th to October the 2nd 2022
Hôtel de la Marine : 
2 Pl. de la Concorde
75008 Paris
Press contact :
Chloé Martin 
+33 (0)7 69 75 11 78