News
Galerie Cécile Fakhoury - Dakar presents Babitopie (Entre-deux), an exhibition by Ana Zulma and Jean Servais Somian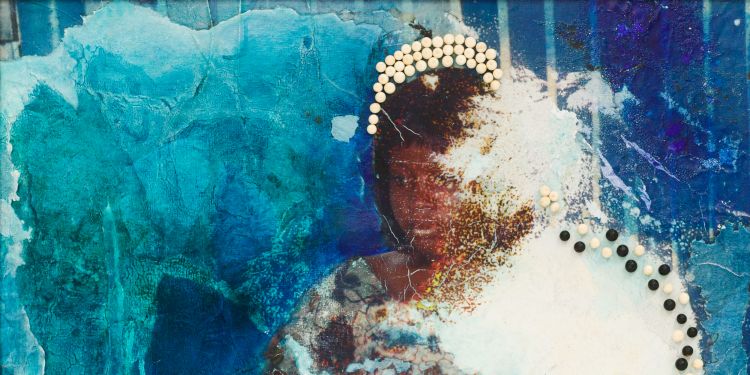 About
Opening 5 December 6:30pm-9pm
Exhibition from 06/12/2019 to 21/02/2019
Galerie open to the public from Tuesday to Saturday 10am-7pm and by appointment. Entry free of charge
Galerie Cécile Fakhoury in Dakar
Rue Carnot x Béranger Féraud, behind the Pullman Hotel, Plateau, Dakar - Sénégal
Galerie Cécile Fakhoury is pleased to present Babitopie (Entre-Deux), a duo exhibition by artists Jean Servais Somian and Ana Zulma. 
For their second collaboration, Jean Servais Somian and Ana Zulma bring together characters around life tales. Stories that are sometimes common, sometimes unique are oral on one side and written on the other. Somian and Zulma take us on a poetic odyssey led by their inexhaustible imagination: the two artists anchor their story in a necessity to de-clutter the world. 
Jean Servais Somian diverts the function of objects and places them at the border of two worlds, between art and design; Ana Zulma questions concepts through visual narratives whose scope extends beyond photography to a vibrant image in textures and volumes. 
Plastic basins become migratory capsules and passengers board towards the stars. United in a field of paradoxes and creators of links within divergences, with Jean Servais Somain and Ana Zulma we breathe in the art of listening to the insdescribable and magical between them. 
Galerie Cécile Fakhoury
LGalerie Cécile Fakhoury opened its doors in Abidjan, Ivory Coast in September 2012. In May, 2018 the gallery inaugurated a second space in Dakar, Senegal and a showroom in Paris. The gallery aims to promote contemporary art in Africa. It offers visibility to creativity and contemporary artistic diversity in Africa through its programming of solo shows and group exhibitions, participation in international art fairs and biennales, and through its collaboration with foreign galleries. 
Strongly rooted in their respective identities and stories, the artists represented by the gallery distinguish themselves through the use of a language that abolishes barriers and rejects geographical stigmatisation. Observers of a world they live in, these artists take an enlightened and critical look at our society. The diversity of their aesthetic gestures, committed positions to grab the complexity of History, participates in the writing of a living memory and asks us to reconsider our own relation to the world. 
Exhibition from 06/12/2019 to 21/02/20
Opening 5 December 6:30pm-9pm
About
Opening 5 December 6:30pm-9pm
Exhibition from 06/12/2019 to 21/02/2019
Galerie open to the public from Tuesday to Saturday 10am-7pm and by appointment. Entry free of charge
Galerie Cécile Fakhoury in Dakar
Rue Carnot x Béranger Féraud, behind the Pullman Hotel, Plateau, Dakar - Sénégal