News
VENICE BIENNALE 2024: THE CURATOR AZU NWAGBOGU WILL LEAD THE INAUGURAL PAVILION OF BENIN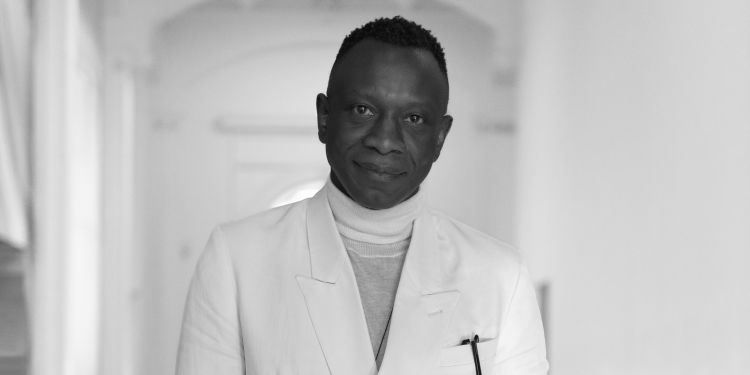 The Republic of Benin will present for the first time an official pavilion at the International Biennale of Contemporary Art in Venice during the 60th edition of the event to be held in 2024. World-renowned curator Azu Nwagbogun, current director of the African Artists Foundation and the Lagos Photo Festival, will curate the pavilion.
"I am very honored to be Curator of the first Benin edition of the Venice Biennale 2024. I look forward to working on this exciting project." - Azu Nwagbogu
The Venice Biennale represents, since its creation in 1895, a major stake in the world art scene where arts, ideas and diplomacy meet. This unprecedented participation is part of the dynamics engaged by the Republic of Benin for the valorization of its contemporary creation and more broadly in the cultural policy orchestrated by President Patrice Talon marked by the restitution of the royal treasures of Benin and the contemporary and historical dyptic exhibition "Art of Benin, yesterday and today, from restitution to revelation" in Cotonou, then the contemporary section in Rabat.
For this first participation in the Venice Biennale, the world-renowned curator Azu Nwagbogu was appointed by a selection committee headed by the President of the Republic of Benin, Patrice TALON, on the advice of the Minister of Tourism, Culture and Arts, Mr. Jean-Michel Abimbola and prominent members of the National Gallery.
"We are delighted to welcome Azu Nwagbogu as Curator of the Benin National Pavilion. His unique background, vision and expertise in the field of art curation make him the ideal candidate to showcase Benin's cultural heritage and contemporary art to the world." - Patrice Talon, President of the Republic of Benin.
For this mission, Mr. Nwagbogu will be assisted by Ms. Yassine Lassissi, specialist in art history, curator and artistic director of the National Gallery and Mr. Franck Houndégla, architect, scenographer and designer. Mr. José Pliya, General Director of the Galerie Nationale, will act as curator of the Pavilion and will liaise with the Biennial's teams. Recently, Nwagbogu's curatorial practice has focused on the problematic of restitution as a contemporary discourse to generate new perspectives and ways of thinking about heritage, contemporary visual culture, knowledge transfer and social justice. Mr. Nwagbogu's vision for this project is to contribute to the construction of the intellectual architecture that will allow Benin to sustain and deploy the great artistic potential that springs from its land and its people.
The many initiatives undertaken by the Presidency of Benin in 2022 - in Benin and abroad - and the planned inauguration of the Cotonou Museum of Contemporary Art (MACC) in 2025 confirm Benin as a country of great culture attached to the mastery of its heritage as much as to the contemporary art carried by its artists.