News
INSTITUT SUÉDOIS PARIS HOLDS THE "CRÉATEURS EN MOUVEMENT" FESTIVAL FROM 10 TO 14 APRIL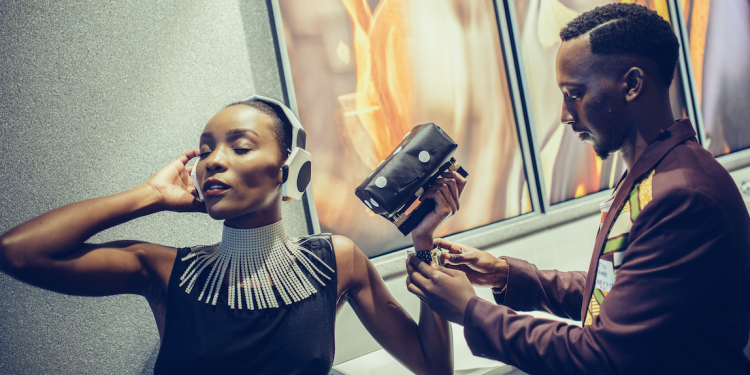 About
Créateurs en mouvement 
From 10 to 14 april 2019
Institut suédois
11 rue Payenne,
75003 Paris
Around twenty creatives from seven different countries (South Africa, Colombia, Kenya, Mexico, Rwanda, Zambia and Sweden) will be touching down in Paris, ready to set up shop at the Swedish Institute for a week for the 'Créateurs en mouvement' festival from April 10th to April 14th 2019.
Drawn from a range of disciplines - design, fashion, photography, video art and music - the 'créateurs en mouvement' have all been brought together by the Sweden@ international collaborative project launched by the Swedish Institute back in 2013.
This festival is open to all and features exhibitions, creative partnerships and forums for dialogue and debate. The massive impact of actors in the creative industries upon the economic and social development of our societies is the common thread that runs through this event-packed week. At the venue itself there's the opportunity for reflection and discussion, the chance to talk with different creatives about their respective fields of work, how new forms of creative expression emerge and the role that collaborative platforms play in creating sustainable artistic communities.
On the menu: exhibitions including an immersive exhibition, an opportunity to meet the artists, an artists' pop-up bar, talks and workshops, Instameets and a programme for families.
The festival is organized by the Swedish Institute in partnership with Sinny & Ooko, la Cité Fertile and UNESCO. The event was curated by Illume Creative Studio, Rwanda.
About
Créateurs en mouvement 
From 10 to 14 april 2019
Institut suédois
11 rue Payenne,
75003 Paris