News
First edition of 13 Art Fair from 12 to 15 october at la Cité de la Mode et du Design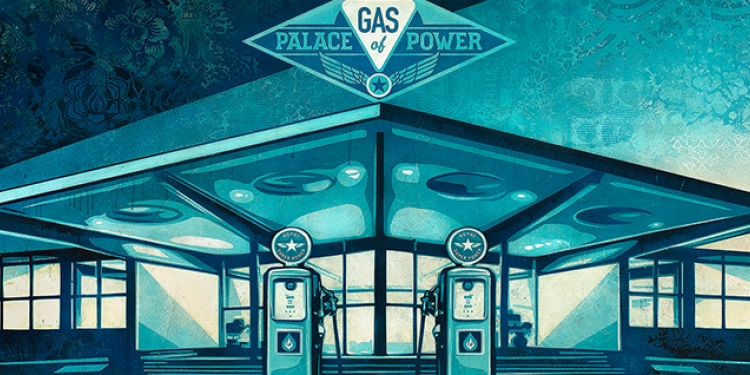 About
13 Art Fair Urban Contemporary Art
From 12 October to 15 October
Press preview on thursday 12 October from 3pm to 6pm
Vernissage on thursday 12 October from 6pm to 10pm
Les Docks - Cité de la Mode et du Design
Riverside Space (underground)
34 quai d'Austerlitz - 75013 Paris
The first edition of 13 Art Fair will take place from 12 to 15 October at la Cité de la Mode et du Design (the fashion and design space), an emblematic location within Paris' 13th arrondissement.
Dedicated to contemporary urban art, Art Fair wants to reflect the various and many scenes within this movement through the artistic milieu who find their roots in urban subcultures: street art, Pop Surrealism and the Lowbrow, in addition to skate, punk and tattoo culture.
Art Fair will host some twenty international galleries, representing the different currents within contemporary urban culture.
One that has recently experienced exceptional and incomparable development, placing it at the center of questions concerning the evolution of contemporary art.
In its various forms, urban art positions itself as the greatest international turning point of the 20th and 21st centuries.
Exhibitors list
ADDA&TAXIE – Paris, France
ART IN THE GAME – London, United Kingdom
AVENUE DES ARTS – Los Angeles, USA ; Hong Kong
COX GALLERY – Bordeaux, France
EDITIONS ALBIN MICHEL – Paris, France
GALERIE DA END – Paris, France
GALERIE ITINERRANCE – Paris, France
GALERIE LJ – Paris, France
GALERIE YOSR BEN AMMAR – Tunis, Tunisia
HELLION GALLERY – Portland, USA
HEY! MODERN ART & POP CULTURE – Paris, France
PURE EVIL GALLERY – London, United Kingdom
SPEERSTRA GALLERY – Bursins, Switzerland
STOLENSPACE – London, United Kingdom
UNDERDOGS GALLERY – Lisbon, Portugal
About
13 Art Fair Urban Contemporary Art
From 12 October to 15 October
Press preview on thursday 12 October from 3pm to 6pm
Vernissage on thursday 12 October from 6pm to 10pm
Les Docks - Cité de la Mode et du Design
Riverside Space (underground)
34 quai d'Austerlitz - 75013 Paris