News
"EX-EAST", CURATED BY AMI BARAK AT THE ESPACE NIEMEYER, PARIS, FOR THE FRANCE-ROMANIA SEASON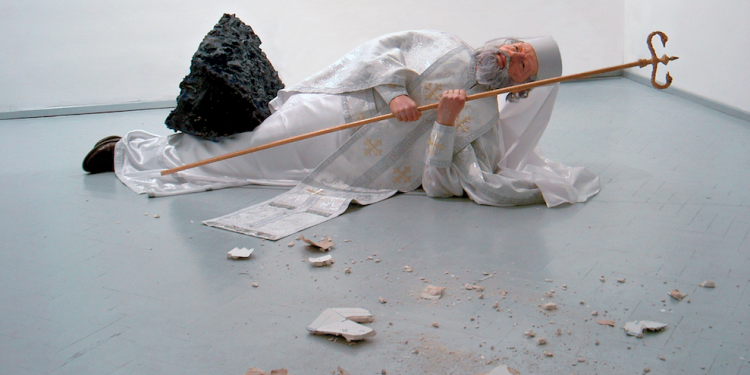 About
Espace Niemeyer
2 Place du Colonel Fabien
75019 Paris
 
Press opening 
Tuesday 5 February at 11 am
Public opening
Tuesday 5 February at 6 pm
Art Encounters Foundation Timişoara presents Ex-East, a modern and contemporary art exhibition, under the auspices of the France - Romania Cultural Season and curated by Ami Barak.
The exhibition will be open to public view from February 5th to March 16th 2019 in the main hall of the French Communist Party headquarters, an exceptional building designed by the modernist Brazilian architect Oscar Niemeyer. 
The main protagonists of modern art will stand alongside the actors of the contemporary scene with a view to highlighting the essential contribution of the Romanian artists to the 20th century and the undeniable contribution of the new generations and their ways of relating to the present time. 
From Constantin Brâncuşi to Geta Brătescu, from Tristan Tzara to Adrian Ghenie and from Victor Brauner to Ana Lupaș, a new series of iconic works will be represented in this highly symbolic place. 
About
Espace Niemeyer
2 Place du Colonel Fabien
75019 Paris
 
Press opening 
Tuesday 5 February at 11 am
Public opening
Tuesday 5 February at 6 pm