News
CREATION OF THE NEW LAYOUT AND FORMULA FOR FRENCH ART MAGAZINE L'OEIL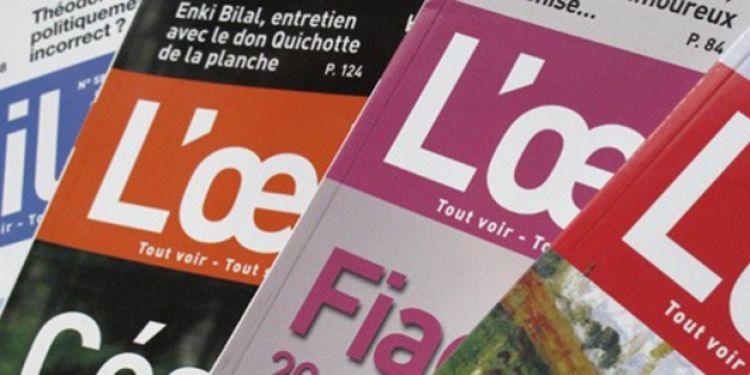 François Blanc, president of Communic'Art, has conceived with Jean Christophe Castelain, president of Artclair, this formula with a new editorial and graphic approach.
The 'new' L'OEIL places the large public of art enthusiasts at the center of editorial ambitions of this magazine, created over fifty years ago. The editorial orientation of this new formula, available starting November 30th, is based upon current exhibitions in museums, fairs and galleries, living places of encounter between enthusiasts, collectors and the art works.
The new layout of L'OEIL serves this ambition. The design of the new OEIL reflects upon its time: the pleasure of reading and discovering with a lively and rythmical layout. Using shorter text blocs, more visually attractive titles and epigraphs, better presented illustrations to allow for a very advantageous comfort of reading, making the new OEIL the most complete, accessible, and anchored in current events that the large public of art enthusiasts can find for sale.
Art exhibitions are a real phenomenon with 900 exhibitions in France in December and thousands over the world: a new OEIL was needed to see and learn everything about Art.
Communic'Art provided editorial and graphic advice on the project and is to accompany the realization of the first two issues of this new formula.