News
'the golden age' at Galerie De Jonckheere, geneva, celebrates the flemish old masters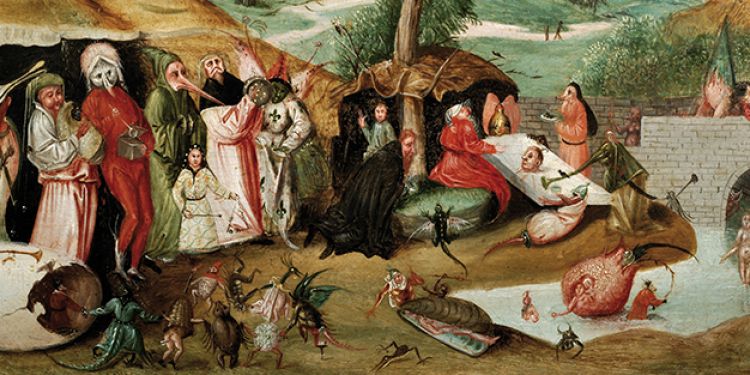 About
De Jonckeere
7 rue de L'Hôtel-de-Ville – Genève
Marking 500 years since the death of Hieronymus Bosch (1450 –  's-Hertogenbosch – 1516) and celebrating 40 years of expertise in Flemish paintings from the 16th and 17th century, De Jonckheere presents the exhibition "The Golden Age" from 30 November 2016 to 27 January 2017.
For this exhibition, De Jonckheere brings together the latest acquisitions of the gallery: an ensemble of unseen works created by the followers and emulators of the painter Hieronymus Bosch among which include the Master of Half-Lengths, Corneille de Lyon, Jan Mandijn, the Master of Holy Blood, Lucas Cranach the younger, Pieter Huys, Maerten Van Cleve, Hans Bol, Pieter Brueghel the younger, Jan Brueghel the elder, Abel Grimmer, Frans Francken the younger, Gijsbrechts Leytens, Isaac Soreau, David Teniers, Jan Van Kessel the elder and Francesco Guardi.
Partially revisited or completely invented compositions make up the selection of exhibited works which include the The Temptation of Saint Anthony by Jan Mandijn. The pieces represent a fantastical universe both enigmatic and fascinating for the Flemish painters that were inspired by Bosch.
From religious scenes by anonymous painters such as the Master of Female Half-Lengths and the Master of The Holy Blood to the rural scenes and traditional celebrations from Maerten Van Cleve, Jan Van Kessel or even Abel Grimmer, the diversity of the subjects and style are a perfect illustration of the countryside life and religious Flemish of the time. 
The rich details and the pictorial vocabulary of these exhibited artworks are tell-tale of the modernity of the Flemish painting from the 16th and 17th centuries.
About
De Jonckeere
7 rue de L'Hôtel-de-Ville – Genève